The Ocean Brothers, Greg Bailey and Jude Massey (half-brothers) spent 53 days rowing in memory of their dad, Peter Massey, who died in 2015 with Jude becoming the youngest person to row across an ocean in a team of two setting a Guinness World Record and raising £82,000 for skin cancer research. They were also the first to complete the crossing on a vegan diet.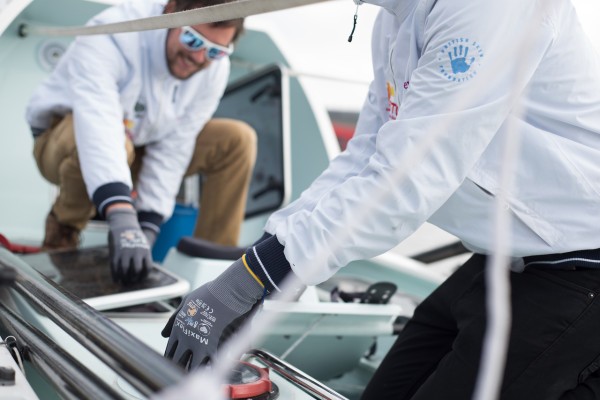 The route started in Gran Canaria and took 53 days to reach Barbados wasn't all plain sailing. A broken watermaker, which turns salt water into freshwater for drinking, meant they had to hand-pump water to survive for five hours a day from day four onwards. And then there was the time they capsized and spent 20 minutes in the water at dusk. Despite hallucinating, being hit in the face by a flying fish and "extreme back pain" from steering and rowing at the same time, the two brothers continued on.
In 2015 the pair's father, Peter Massey, died having suffered from skin cancer. 
Peter had a "love for the sea" which led the novice rowers to take on the challenge. 
Jude and Greg documented their journey on Twitter, showing their followers exactly how they were coping.