Brendon Tyree is a former elite cyclist who used to cycle for Great Britain and in his mid-20s he found himself dreaming of far-off places where he wanted to cycle rather than races he wanted to win on his bike. One of those dreams was to cycle from the bottom of South America all the way up to the top and over 97 days of cycling covering +/-5.000 miles (8.000km), sleeping where he run out of energy and filming the journey, he achieved his goal.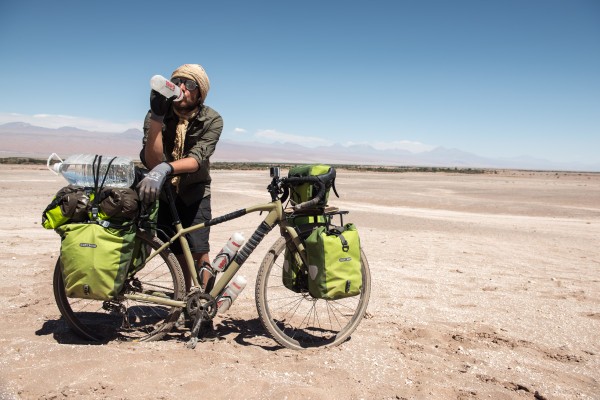 Why did ATG get involved in this project?
Simply put, we got involved with this project because we wanted to challenge and test our proRange of gloves in the most extreme and diverse climates. South America is a vast continent with diverse geography, which leads to a wide range of climates throughout the region which can be divided into several broad climate zones. Tropical rainforest, Desert, Mediterranean, Humid Subtropical, Highland / Alpine, Grassland and Cold/ Polar.
The route
Argentina (Southern Patagonia)
Chile (northern Patagonia)
The Atacama Desert
Bolivia (3655m high Salt flats)
Peru
Colombia
Caribbean sea